Customer Support
Contact
Sensuous Playroom
229 W General Screven Way
Suite S #211
Hinesville, GA 31313
Email: sensuousplayroom@live.com
Call: 912-877-7529
Website: sensuousplayroom.org
Communication is important in every relationship, especially ours! So we try to respond to every question, comment, or suggestion you have within 24 business hours.
Questions?
Question about our site or a product? Can't find what you're looking for? Feel free to give us a call or send an email. Sometimes the answers are right at your finger tips. Take a look at our Frequently Asked Questions section or Shipping and Returns page.
Location Map
​
Frequently Asked Questions
Terms of Use
Must be 18 years of age or older.
I understand that the products I am purchasing / viewing may be sexually explicit.
It is legal for me to possess / view sexually explicit material where I live.
I believe that the products I am purchasing / viewing now, or may order / view in the future, are within the community standards of the area where I live.
I will not allow minors to have access / view the products and materials I purchase.
Do you have more than one location?
No we only have one location at this time, maybe in the future we open another.
Is the store open on holidays?
We are closed on major holidays and open back up for normal business hours the next following day. 
Can I place an order online and pick it up in the store?
Yes, in-store pick up is available.  
Payment Methods
We accept each of the following payment methods; PayPal, MasterCard, Visa, American Express and Discover.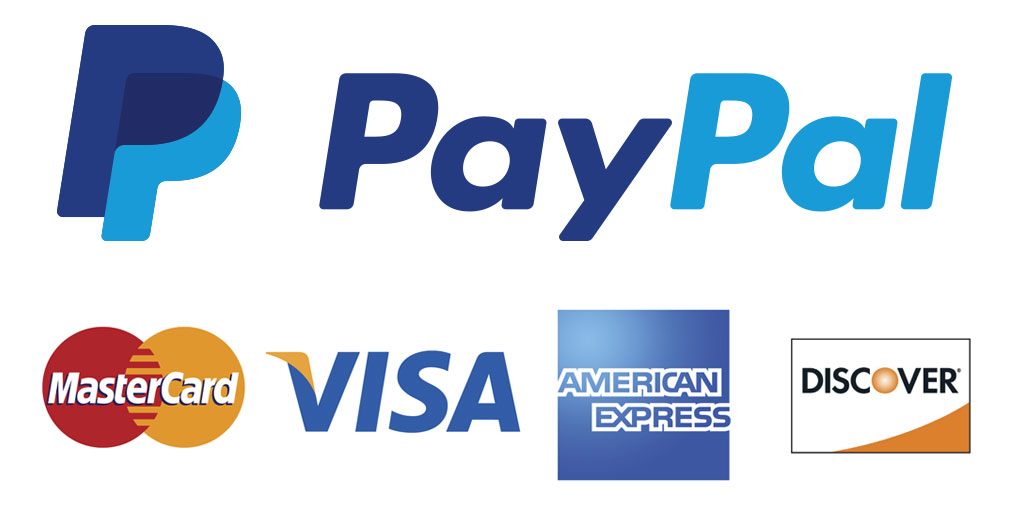 Once you have completed adding items into your shopping cart, you will be prompted to choose your preferred payment type.
Do you offer discounts?
Yes, we do offer discounts:
Military
First Time Buyers
Healthcare Workers
Correction Department
Police Department
Fire Department
Coupon Codes
Do you have a Rewards program?
Our rewards program is COMING SOON!!!
Writing Product Reviews
Reviewer guidelines. The most important guideline is – write about what you liked (or didn't like) and why. Other users care about your opinion. Your review can be up to 1000 words in length. It's best to focus most of your comments on the product you're reviewing, but selectively comparing it to related items is sometimes helpful, too. Finally, even though you're reviewing adult material, try not to use offensive language in your review.
Review postings. All user reviews are evaluated by our editorial staff. We reserve the right to publish submitted reviews in full, in part or not at all. Please allow approximately five business days for approved reviews to be posted on the site. Once approved, reviews will be displayed on the product description page for the product that you reviewed. Reviews may also be made available to visitors and customers in other forms.
Review usage terms. We reserve the right to edit reviews for appropriateness and accuracy. The posting of reviews on our site is done without any promise of present or future acknowledgement or compensation. All posted reviews become our nonexclusive property, with limited republishing rights retained by the author. By submitting a review, you are granting us a license to use, reproduce, revise or display such postings.
Dispute Resolution
By using this web site, viewing its contents or ordering from us, you agree to resolve any disputes with us by first contacting us via email. If you are not able to obtain resolution of your dispute via email, you agree that it will then be resolved by dispute resolution located in  Hinesville, GA, U.S.A.
How to Redeem Coupons (Coming Soon)
Unless otherwise specified, email coupons are automatically applied to your order when you click through on the email and shop. You must meet the criteria outlined in the email (i.e. minimum order requirement) or the coupon will not be applied.
Printed coupons have a coupon code associated with them. You may need to enter the code on your order form or mention it when you place an order by phone.
Always read the instructions that accompany your coupon for the most accurate and up-to-date information before redeeming.
Coupon Restrictions (Coming Soon)
Most coupon offers will have an expiration date, and many may not be combined with other special offers. Some coupons may have criteria associated with the offer, such as a minimum purchase required. Always read the details included with your coupon to be as informed as possible about any restrictions.
Refund Policy
Because of their very personal nature, we are unable to accept returns for sex toys, lingerie, and shoes. So please make sure you get the correct size. If you are not sure what size, please contact us and we will be happy to assist you. Many of our manufacturers, including Evolved, Lelo, California Exotics and more, offer more extensive product warranties when you register your product with them. We always encourage you to register eligible products in case of any product failures covered by the manufacturer's warranty. We do, however, offer exchanges in the event that you receive a defective product. Just return the defective product, following the directions below, and we will send you an identical replacement.
Keep your return merchandise in its original packaging and place it in a box suitable for shipping. You may use the original packaging, however, be sure to black out or cover any additional shipping labels that may be on your return package. Please include the packing slip that was with your order and a note telling us what the problem was with your return merchandise. Return the box via the carrier USPS. Shipping charges for returns or exchanges cannot be refunded. Please allow up to 1-3 days to receive your replacement items.
How is my order shipped?
All orders are shipped in either a plain brown or white USPS box or a padded business envelope, depending on your items. The packaging is completely anonymous with just your address and ours. Sensuousplayroom is a  recognized name, we use an alias on the return address label to protect your privacy.
How much is shipping?
We charge a flat rate of $10.00 for shipping to the continental United States and to military addresses. Shipping to Alaska, Hawaii and U.S. territories varies. 
Priority Mail Flat Rate is 3-4 day shipping service provided by the U.S. Postal Service (USPS) that features one flat rate for delivery of a package or envelope to its destination. The service allows a maximum weight of 70 lbs. or less for each envelope or package.
Flat rate pricing eliminates the need to weigh packages or calculate shipping fees, as long as the package weighs less than 70 lbs. Each Priority Mail Flat Rate Box and Envelope features one low flat rate, so pricing is determined by the box or envelope you choose and not by the weight or distance the package is traveling.
Do you ever substitute items?
Occasionally our manufacturers may discontinue or re-design a product we feature on the website. In those cases, we may substitute a similar item of equal or greater retail value in your order. All substitutions are covered by our 100% Customer Satisfaction Guarantee. We will contact you for your permission to replace your product.
Do I need to sign for my order?
All orders over $80.00 automatically require a signature, regardless of delivery method.
How do I know your site is safe to use?
Sensuousplayroom's computer experts make every possible effort to protect your credit card information and personal data by following some of the strictest security standards in the industry to prevent hacking.
Toy not working?
Try these quick tips to solve common problems.
Try your toy with new batteries and it might spring into life. Always remove batteries when your toy is not in use. Some toys will drain batteries if you leave them in while not in use, so always take batteries out when you put your toy away.
Different toys take different numbers and different types of batteries. Double-check the instructions.
Double-check the instructions and make sure you've put the batteries in the right position.
Some vibrators, especially bullets, are supplied with the batteries already inserted. These often have a small paper disc in the battery compartment that needs to be removed before you can turn the vibrator on. You can also double-check that the plastic sleeve that lines the battery compartment is in place. The plastic sleeve is needed to make the connection complete and the paper disk is there to stop the toy turning on while it's in transit.
The batteries included with some toys are wrapped in a clear plastic seal. The batteries will not work while the seal is in place, so you'll need to carefully remove it.
Is your toy rechargeable?
Make sure you have charged your toy for the recommended time - some toys can take 24 hours to charge fully. Double-check the instructions - a rechargeable toy normally has a light that flashes during charging and a solid light to indicate that it is fully charged.
Is the battery cap screwed on tightly?
With many twist-base toys you need to ensure the base covering the batteries has been tightened as much as possible - sometimes an extra twist can make the toy work. Sometimes on older toys the springs can get compressed so they don't maintain contact well with the battery - a gentle tug on the spring can help reinvigorate the tension required to keep the battery contacts together.
My toy smells funny!
Most rubber, PVC or vinyl dildos tend to smell very strongly due to the nature of the materials and the manufacturing process. Unfortunately, there is no quick solution to removing this smell. However, it should gradually fade if washed regularly with warm water and Refresh Toy Cleaner.
What are your customer service hours?
Our customer service is available Mon-Sat 12pm Est to 8pm EST 
Where can I find my tracking number?
Tracking numbers are automatically emailed to all customers once an order ships. If you don't receive a tracking number, feel free to contact us and we will check in on your order and get you your shipping info.
How do I contact customer service?
Your Contact Information
Spam isn't sexy. We're people with inboxes and mailboxes, too, and understand that there's a limit to what communication you want to receive. You are our customer and we want you to be happy and come back for more. That's why no unsolicited email will ever be sent to you. Period.
In the Bedroom with IcyThot714